tl;dr / my life via gifs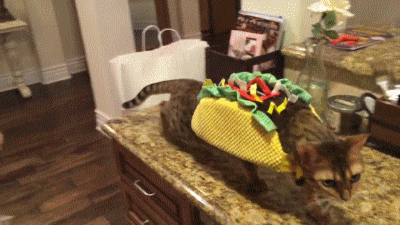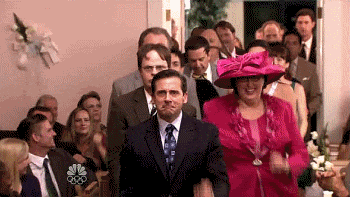 For more deets:
Last time I blogged was April 25, 2016. Since then:
My husband ran the Pittsburgh Marathon on May 1st and did fantastic because he's fantastic;
I turned elderly (32) years old on May 25;
…June, July, and August were stupid;
My company hosted another All Hands in September. I didn't wear my hamburger costume from last year. I upgraded to a taco costume. #classy;
My husband ran the Wineglass Marathon on October 2nd and PR'd (4:11:14) while I stood for six hours and complained to strangers about being hungry and thirsty;
My husband and I went to Chicago and saw my brother get married. It was a beautiful ceremony and I was an emotional hot mess;
My husband and I went on a seven day cruise to Mexico, Belize, and Honduras. I experienced seasickness for the second time in my life and yeah, I've decided to keep cruising until I don't feel it anymore!
You're all caught up now. Aren't you glad I blahg every six months now? Please let me know what you've been up to because you know, I'm polite.
Have an amazing weekend, everyone!